Dolly had been with Darren and friends at the 2CV Shop for a couple of months. They'd been doing some major work on her, stripping down the entire shell to bare metal, repairing anything that needs repairing and then spraying her back up good as new. She was then ready... to be our wedding car!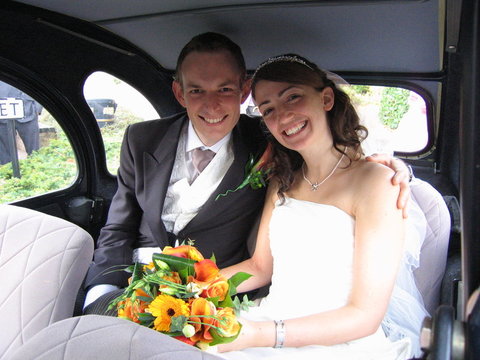 Having performed brilliantly as Ross and Amy's wedding car back in 2006, her paintwork (and roof) had severely deteriorated, so she needed a full strip down and respray before being photographable again. We owe a huge thanks to the 2CV Shop for getting her ready in time, and making her look so stunning, and to Ross as well for driving her on the day!
Here's the finished article, a fully restored 2cv. All of the following photos are courtesy of Mark Saunders. Thank you uncle p!