Dad and I spent a scorching weekend up at the garage. First up I took some money shots of the new sills in place frost our last couple of times up here.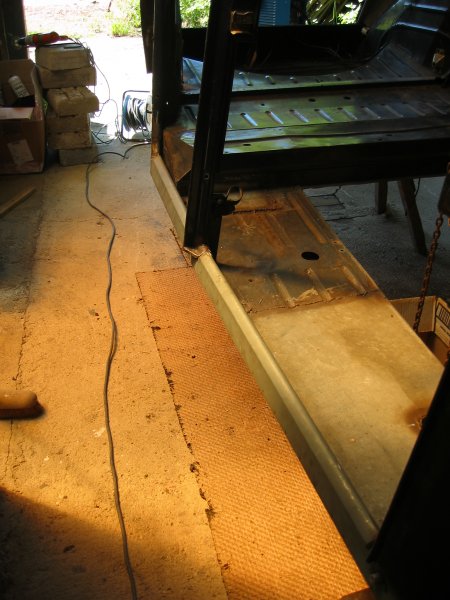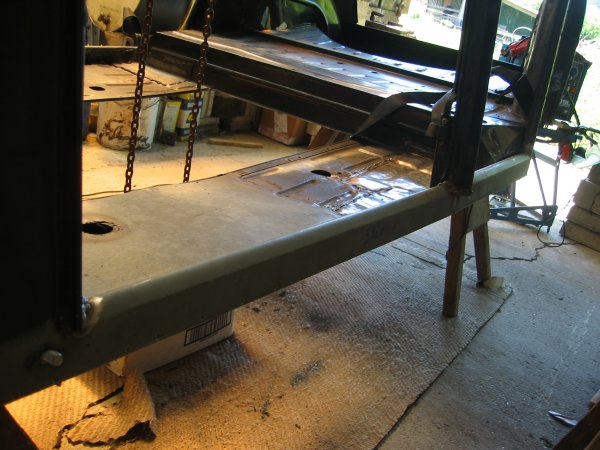 So I'd got some more por15 product... "chassis coat" this time from
Frost
to coat over the por15 on the chassis. Here's Dad putting it on: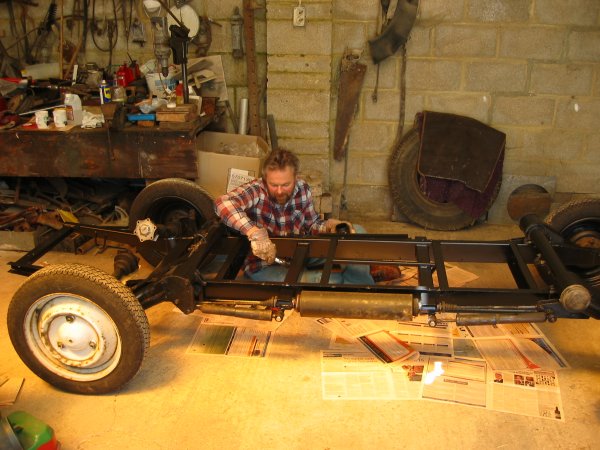 Meanwhile I was attempting to get as much of the remaining welding done as possible. Remember the hole in the rear wing... well no longer! :)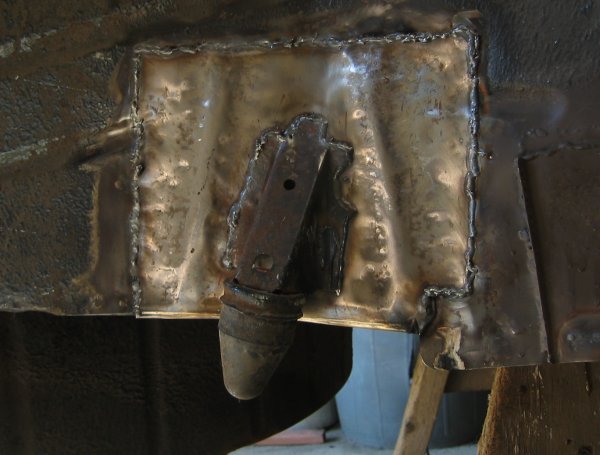 and we also took time out to put the engine back on the chassis after Dad had fitted it with the its brand new engine mounts from
2cvcity
.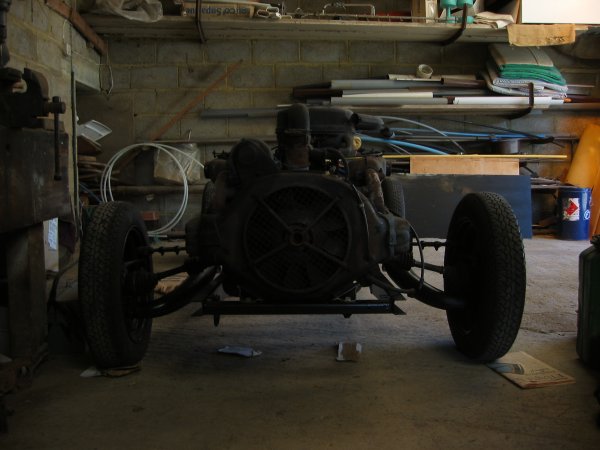 At the end of the weekend I got busy with the por15 on the body work and the bumper mountings (after Dad had cleaned them up) but I was then mucky with paint (not recommended with por15... it's evil) and so camera action was out of the question.