An very productive time... an evening followed by a whole day at the car. We'd both taken a day off of work to try and get these sills done and we've now finished one of them. We took quite a few pics so you can see what progress we made. Starting with the job in hand...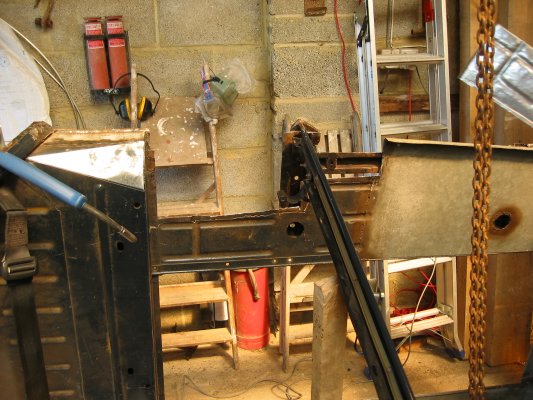 Next up here's Ross with the newly made patch ready to go in...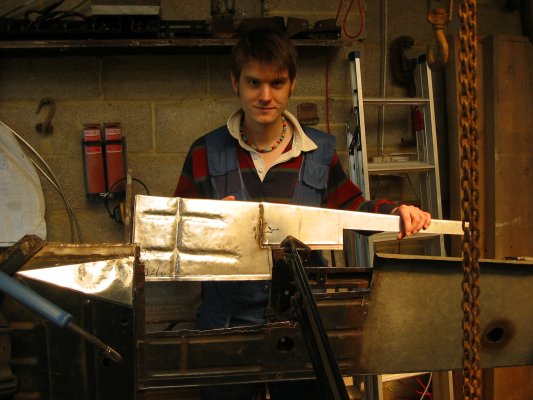 and Ross fitting the new patch...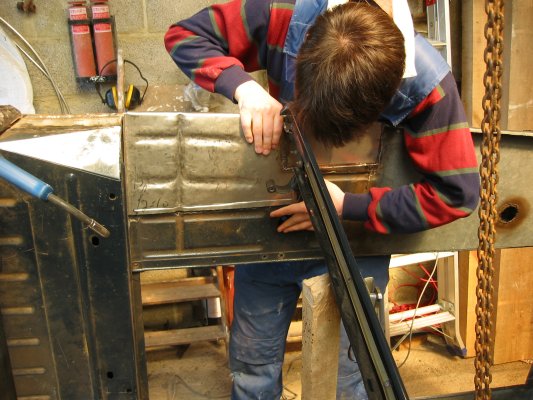 We then clamped the patch and sill in place to make sure the fit was perfect.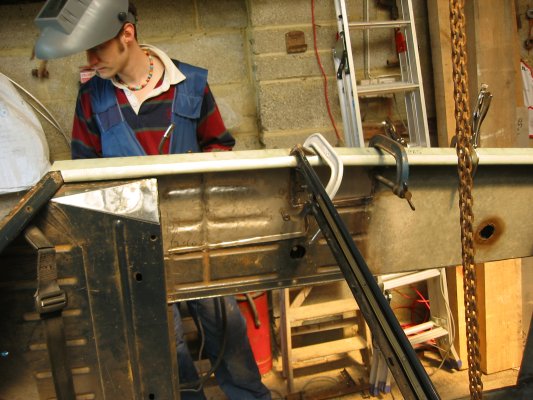 With the sill back off for access this is me welding the patch in place...
and Ross tidying up some of the welding so that the sill still fits ok...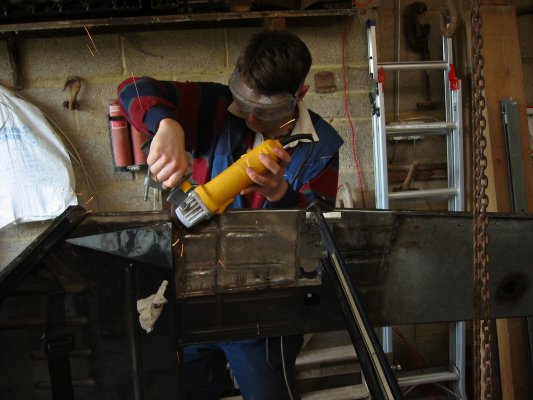 This is the bottom of the central pillar welded on. Not visible from here is the new foot that Ross made to support the pillar onto the new sill and floor. The wood is for clamping purposes, not part of the new sill ;)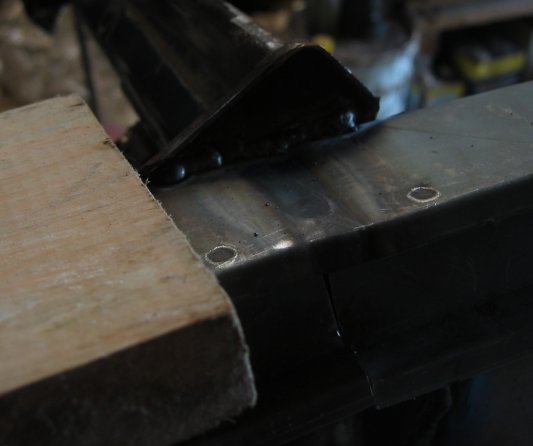 Finally, after welding it to all the pillars, we flipped the car back the right way up so we could finish up the welding at a better angle...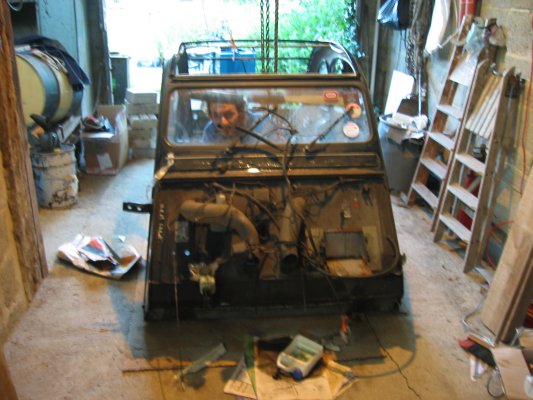 Top down view of me welding the new sill to the new floor patch...