Another rust inspection evening. Just scoping out different areas of the body to try and get an idea of how much more patchwork we're going to need to attempt.
There are a few spots on the door sills where it's rusted from the inside: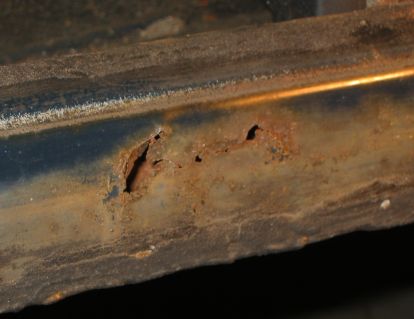 The driver side is worse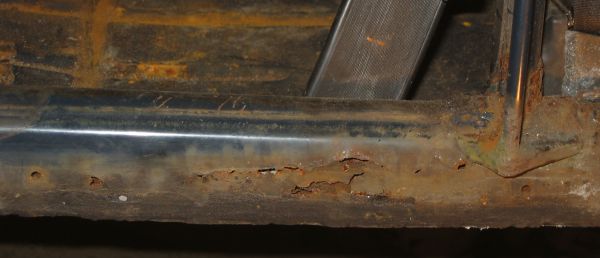 On both sides the bolt securing the front wing to the body has torn the body because of the extend of rusting.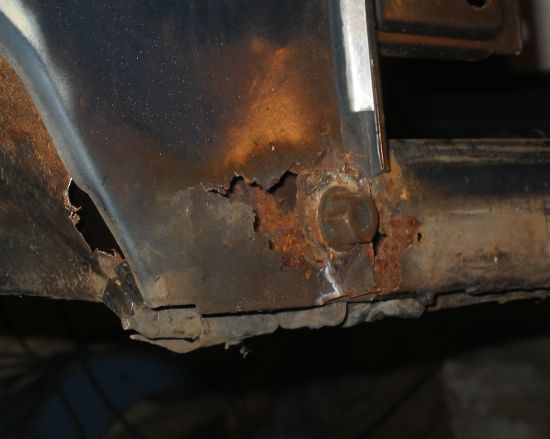 The whole area needs attention inside and outside of the car: