She failed on the driver side king pin again, but that was the only problem left. With the wedding on Thursday we had one evening left to fix it, but what could we do? The problem was wear in the suspension arm where the kinpin goes through. There shouldn't be any movement there but it's worn, presumably from under-greasing.
Ross especially was determined we could fix it, so we decided to try and make a shim to go into the arm to properly hold the kingpin in place. Now a dab hand at it, we had the pivot hub off in no time with the car up on axles again, and then we literally spent about 5 hours testing shims in the arm and filing out the arm a bit with emery paper to get the best fit.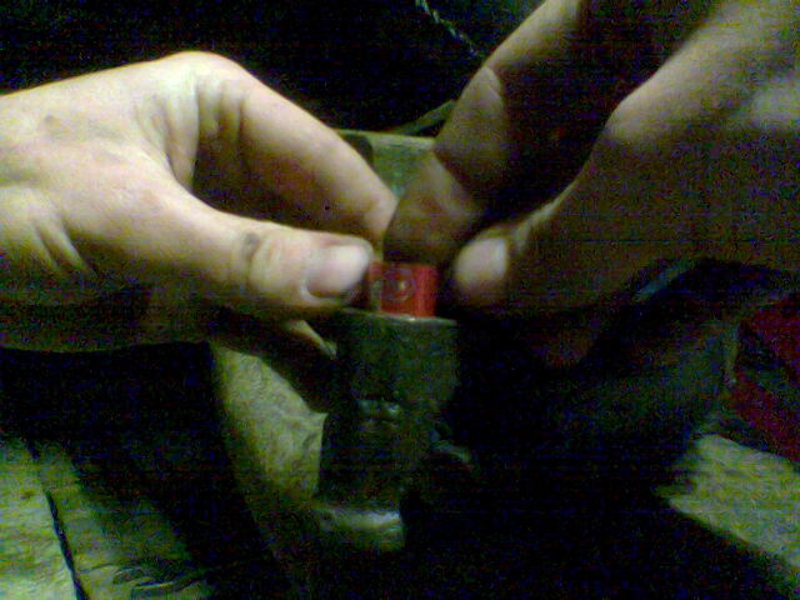 We eventually got a very very snug fit with the old pin and so using one of the drifts underneath as well as above to keep the shim in place knocked the new pin in. It wasn't perfect, but the play was gone and the wheel rock solid. Hopefully it'll do for the MOT. We find out tomorrow morning.