An extremely cold evening up at the garage. We think it was a few degrees below up there. Luckily welding and angle grinding produce a bit of heat. We also had England v Uruguay on the radio to listen to - I'm not sure whether this was a good thing or not.
So we spent the evening finishing off our previous weekends work on the driver footwell. With the new (shiny) patch inplace we needed to weld our new piece into the underside of the door sill, which meant welding the sill and patch end on together with a bit of car in between.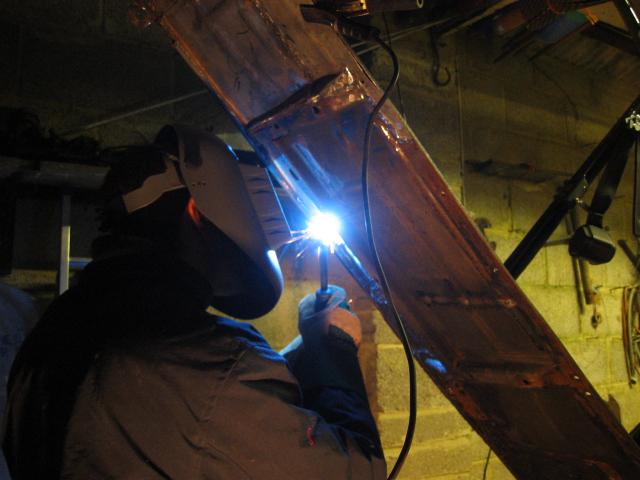 The results were pretty fantastic for the most part. A really good weld that looks pretty damn strong as well. Here's the finished results for the driver's footwell, the newest weld is on the LHS of the shiny patch (£5) where the new piece in the sill joins.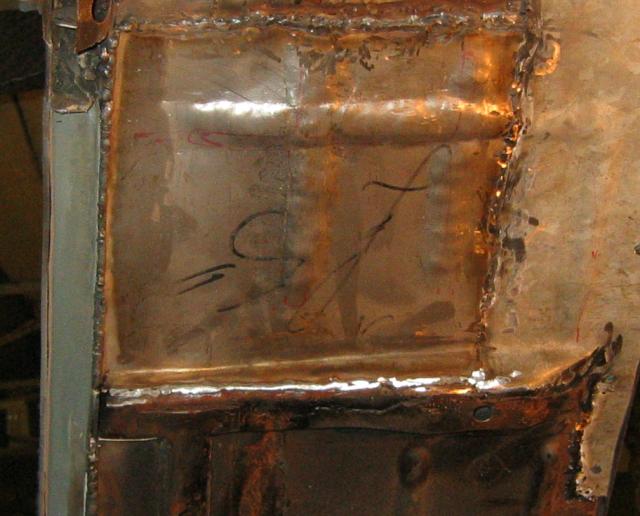 We did run into problems where we couldn't get a clamp into the end of one of our plates. Consequently when welded the plate just blew away because there was nothing behind it. A pain, but repairable.
We ran out of gas (while England were still 1-0 down) with about half an hour to go. I spent the remaining time cleaning up some parts of the underside which needed rust proofing. Ross started making our (hopefully) final plate which will go under the driver-side seatbelt support (between the doors). Here's the current state of play: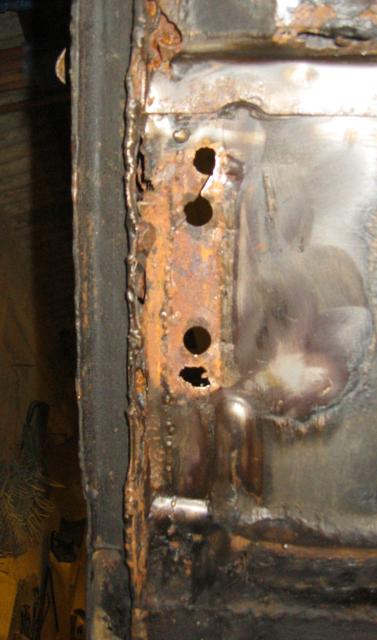 We'll be looking at this next time. England ended on a high with two late goals, and having the door closed (it was sooo cold) and spraying rust proof paint around meant that we did too.