As we had the welder for a week we managed to squeeze in an evening as well to continue our work from the previous weekend. We were attempting to multi task, so while I got to welding on the second of a sill bars, Ross was cutting out holes in the floor plates we've made to match the holes in the floor that give access to the bolts to the suspension.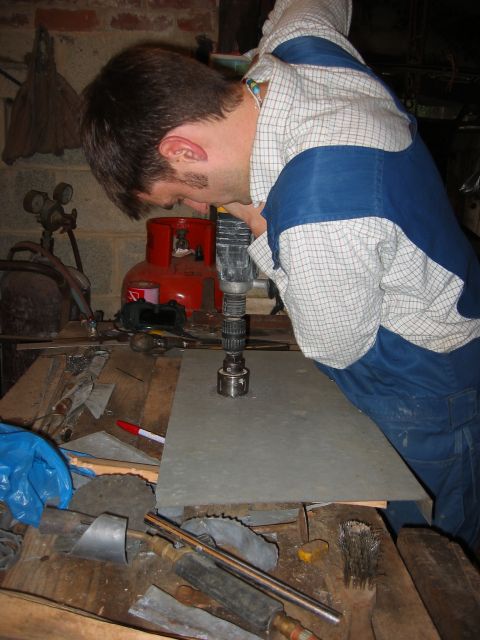 There is an existing plate welded inside on the driver side. The weld lines it has are quite raised so Ross was wearing them flat with the angle grinder so our new foot plate will fit over the top. By the grinder you can see the hole in the floor that Ross was matching in the previous photo.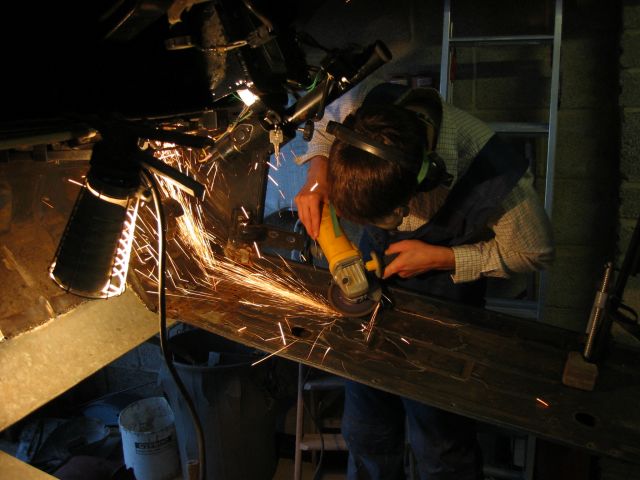 A switch over - Ross went on with the welding while I tidied up the area around a new patch for the underside of the body. The shield I'm holding is protection from any welding going on, not the camera :)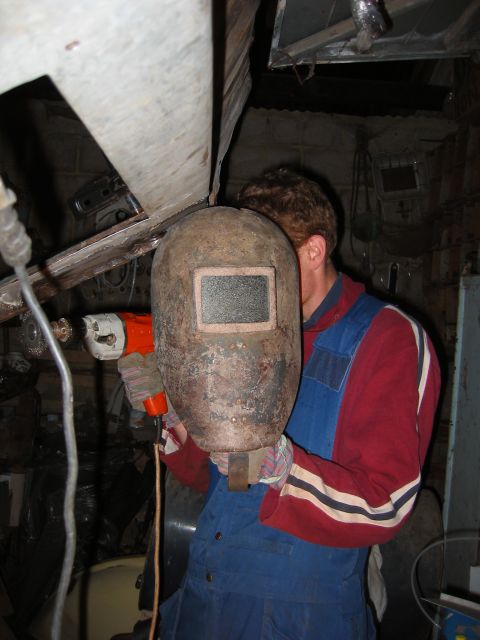 The finished weld on the front plate of the new sill bar.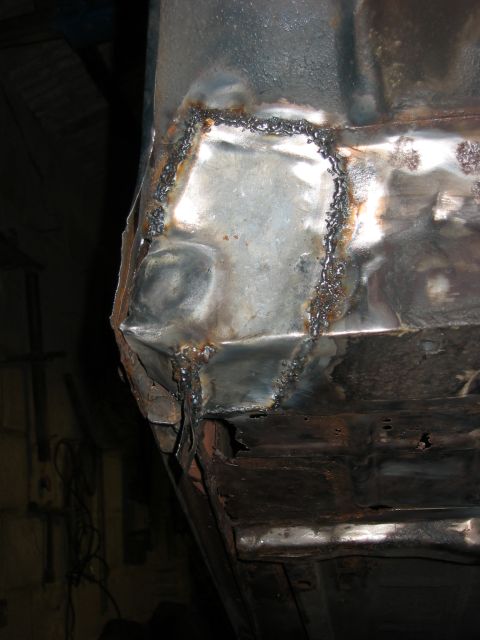 Determined to use the welder as much as possible, I probably unwisely rushed this part and we'll have to go back over it, but here's the new patch mostly welded in place. You can see one of my frustrating good, but wonkey lines. It's sometimes very hard to see the edge of the patch and here I had such a good weld pool going I was loath to stop and check... consequently I've ended up with a nice diagonal line there.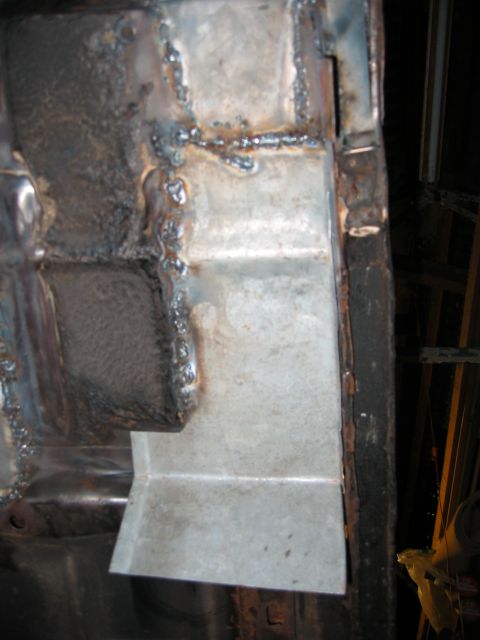 We still have quite a few patches to weld on, so I've decided to buy a welder before our next trip to the garage. It need not be as powerful as the one we hired, but after talking to Ken at
Complete Welding Supplies
who was most helpful we now know that the reason we had trouble with welding the thin metal was the C02. This needs produces a hotter weld than an argon mix. Ross also found this out on the web so we'll definitely go with a mix, or just argon next time.
One thing I do need to do is work out how I can take a photo of what you can see while you're welding.