More of the same really. I did some more cleaning and Ross made a matching patch for the driver side footwell.
After some fine snippery the fit was precise.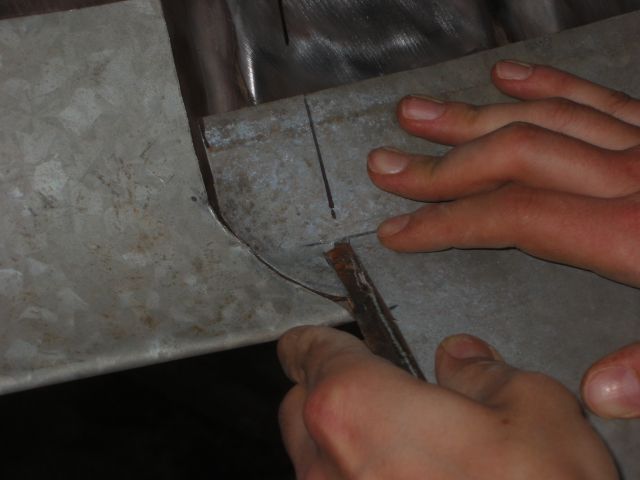 At the back of the central body I uncovered another area that needed attention. The body has rusted away above a patch that had been applied an MOT or two ago.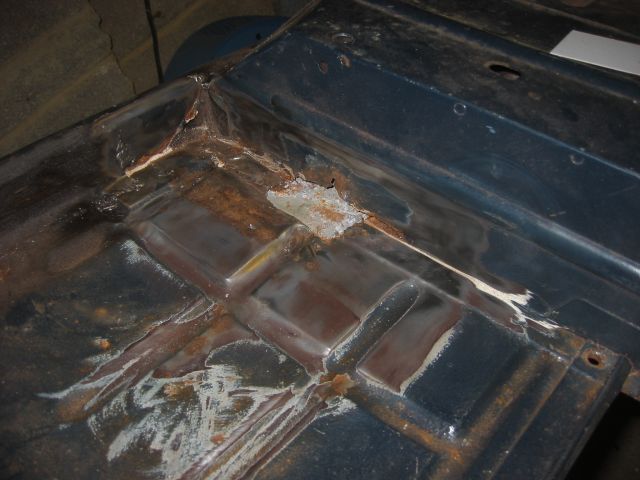 I attempted to fashion a little patch to cover it up. My first ever metalwork.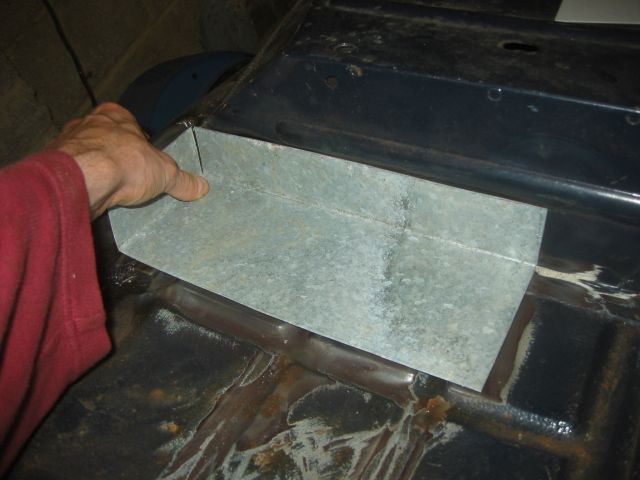 Meanwhile Ross has finished an excellent job with our new footwells, but the perfectionist in him is never happy ;)