So having spent the last day and a half cleaning and polishing the car it was ready to get to the wedding. Here she is the day before outside my house after a lot of karate kid wax on/wax off action.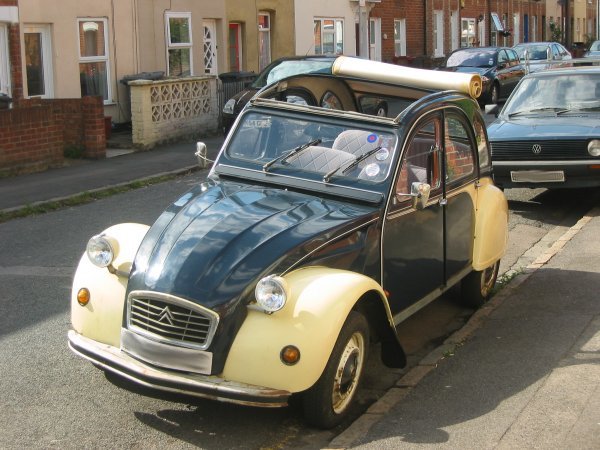 and at the hotel with Sin doing some great work putting the bows on.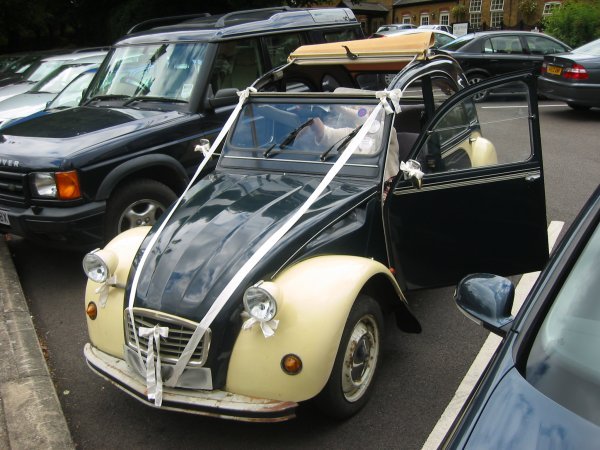 So we made it to the wedding... I got not only Ross, but the best man and another usher to the church on time AND brought the happy couple back to the reception.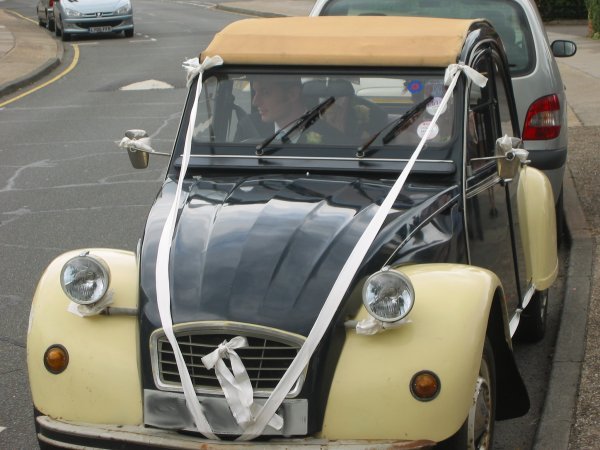 A fantastic day, and a fantastic achievement on the car. Still got some bodywork and painting to do, but it's fair to say we were well chuffed! :)
I'll post a photo or two of the happy couple with the car when I get hold of one.