Another weekday evening. We found some more rust. Behind the suspension stop in one of the rear wings... my finger poked through!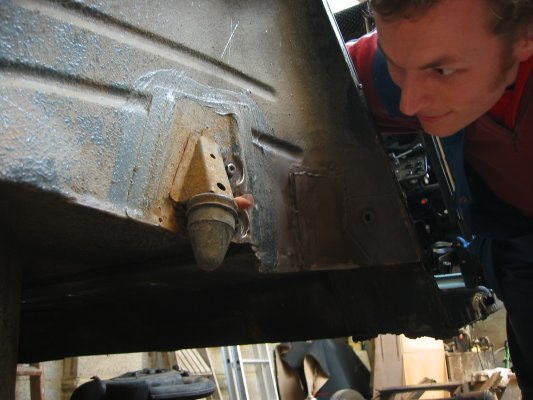 While I cleaned out the area with the grinder, whilst trying to keep the suspension stop in one piece...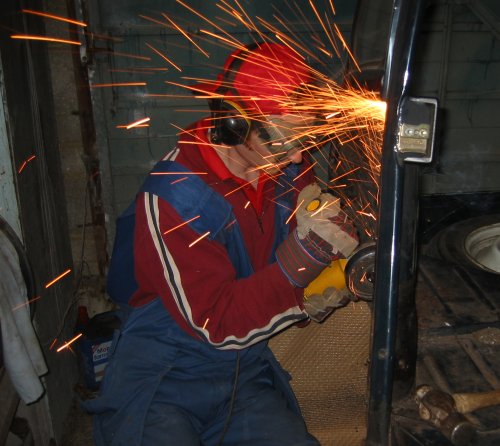 Ross got on with shaping a new patch for the outside.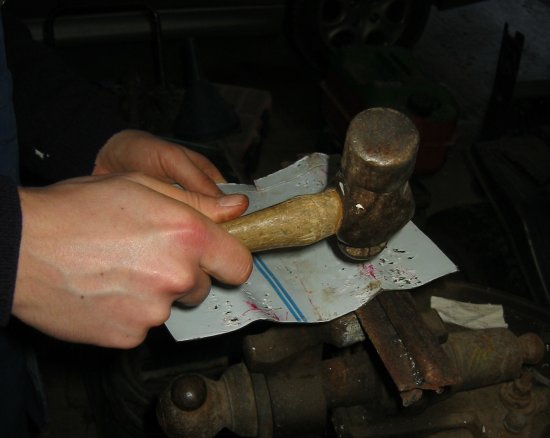 By the end of the evening I'd also made a patch for the inside area but we ran out of light so didn't get around to welding them on.