Soon into the new year we spent our first weekend at the workshop. The whole of the first day was spent tidying and cleaning up so that we could get the car into the garage.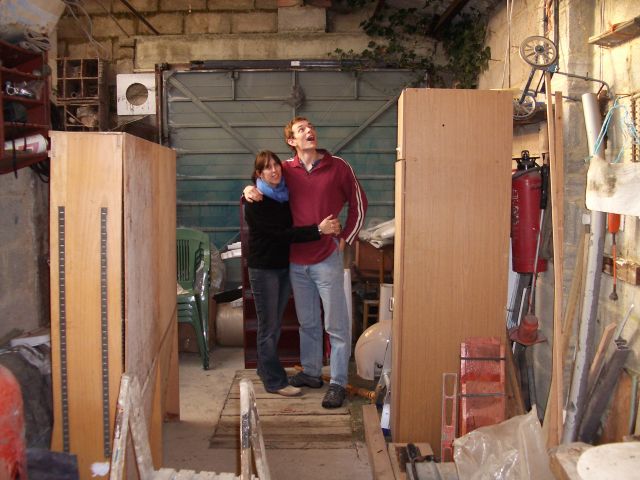 After a lot of moving, sorting and sweeping the car was finally brought in.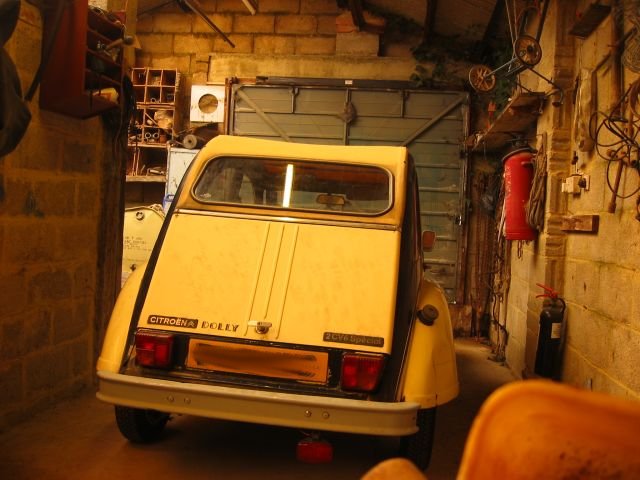 After some final clearing on the 2nd day we were ready to go and set about the task of stripping parts. We started with the obvious roof, boot, bonnet, doors, and seats which all came away without too much fuss. After that we ran into problems.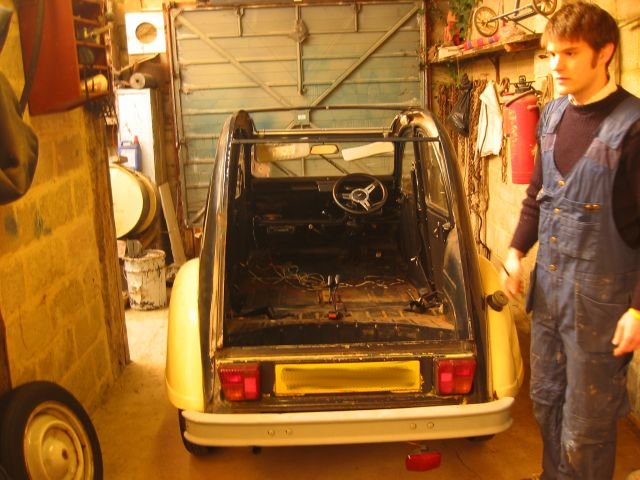 Despite involving WD40, rust was winning an argument on a number of key bolts that we needed to get off. Both bumpers were secured by bolts that had screw heads (for finish) and consequently they weren't able to take enough torque to get the rusted nut off the other end. Furthermore the bolts on the outside of the body by the base of the front doors, that hold on the front wing, were rusted up so badly we were getting no joy on them.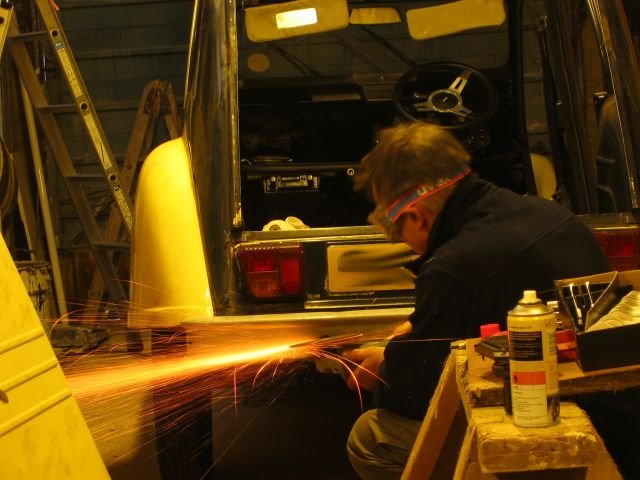 We set about the bumper with an angle-grinder to try and remove the problem bolts and this looked good and got us somewhere. It was time consuming though, and we ended the weekend with only one wing off, and both bumpers still on the car.